Stop, Set It and Forget It!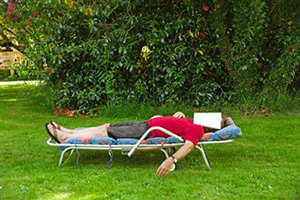 This is THE plan for all of those who are tired of working around their yard seeing no results no matter what they do.
"Set it and Forget it" is exactly what its' name says! You ask for it and you forget all about your yard!
What we'll do for you:
Dayton Landscaping will mow the grass 3-5 times every month depending on season.
We will edge-trim each time we'll mow!

We will fertilize 5 times a year (early Spring for crabgrass, late Spring for weeds, Summer for insects early Fall to promote root growth and late Fall to "winterize")
We will clean all the leaves from your yard in the Fall!
We will clean all the gutters around your house!
We will remove all the snow from your driveway and main walkways
whenever it snows!
We will provide a general Spring cleanup making your yard look like brand new!

All these services for a flat monthly fee which is
lower than you expect!
As a member of the Dayton/Miami Valley Better Business Bureau since April 2003 Dayton Landscaping subscribes to the principles and services of the BBB.
For a reliability report on Dayton Landscaping call the BBB at (937) 222-5825 or click on the icon below: